Relations and Divides in a Diverse City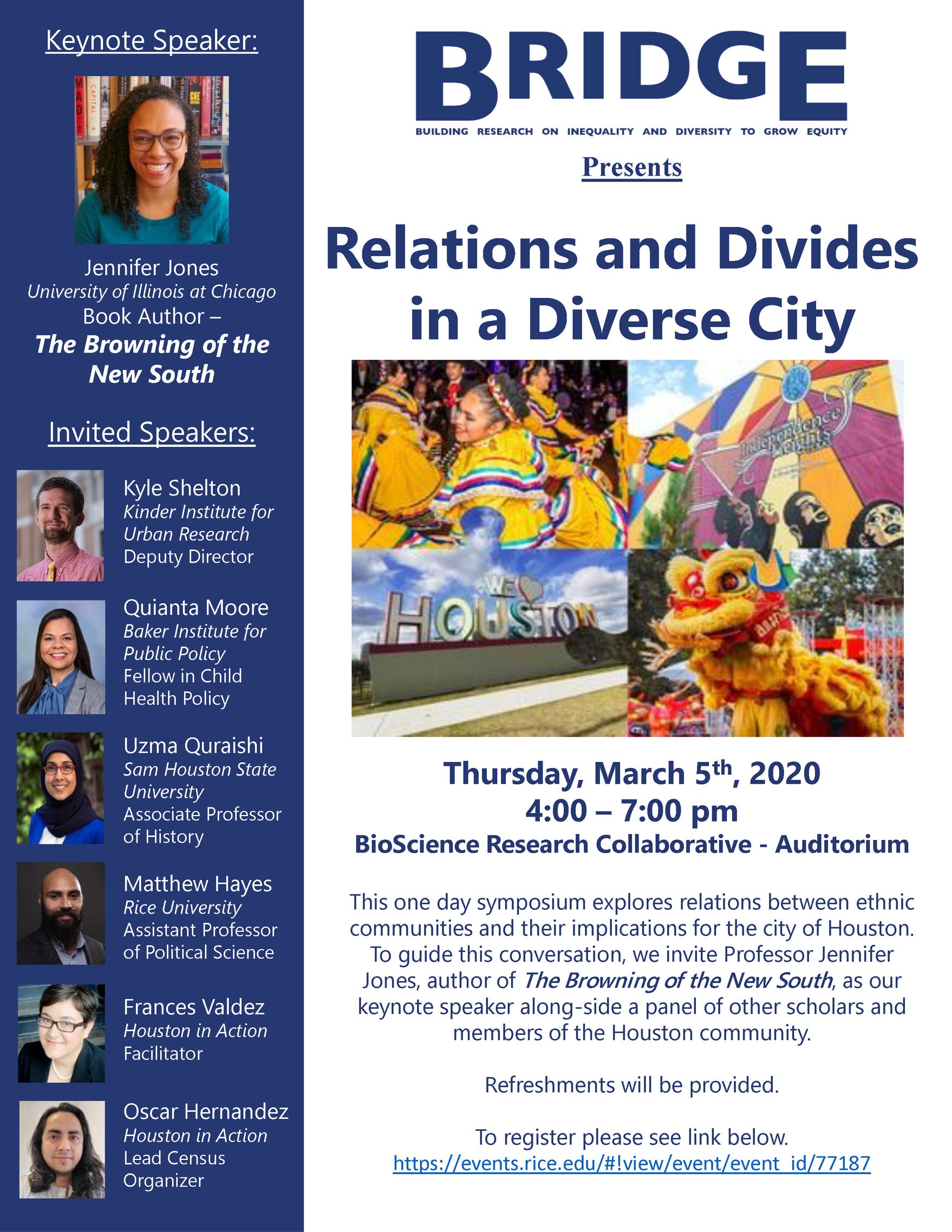 Date: March 5th, 2020
Time: 4:00 - 7:00 pm
This one day symposium explores relations between ethnic communities and their implications for the city of Houston. To guide this conversation, we invite Professor Jennifer Jones, author of The Browning of the New South , as our keynote speaker along side a panel of other scholars and members of the Houston community.
To register please see link below.
https://events.rice.edu/#!view/event/event_id/77187
Writing Across Intersections
Date: September 9th, 2020
Time: 6:00 pm
 
In this lecture, Bryan Washington — the newly appointed Scholar in Residence for Racial Justice at Rice and the George Guion Williams Writer in Residence in the Department of English — will talk about his experience writing essays and nonfiction at the intersections of race and setting in a dynamic cultural climate, with an emphasis on the pull writers' geography exerts on their work. Following his remarks, Washington will be open to questions from the audience.
This online event is open to the public and Rice Community. Register today to receive your Zoom Webinar link.